On this page, we will cover a range of topics of interest relating to the history of Kidwelly and the surrounding area. These will primarily focus on subjects of the Kidwelly Local History Society talks, and the page will be updated regularly.
Please note that there are many existing resources on Kidwelly History, especially on the 'Kidwelly History' website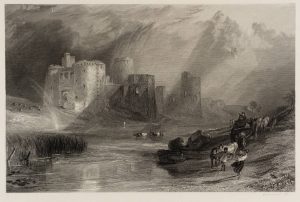 Presentations (below): Click on the 'enlarge' double-headed arrow in the bottom right-hand corner of the grey bar at the base of a presentation to see it in full-screen  view (press 'esc' to return to the original view)

 oliver vincent morgans

Our Chair, Vivian Summers, has put together an account of the life of his uncle,  noted Kidwelly character Oliver Vincent Morgans. This is a charming memento of a very interesting man, and it provides a fascinating insight into Kidwelly life in the 1930s. You can read more from the attached pdf file.
Oliver Vincent Morgans (pdf)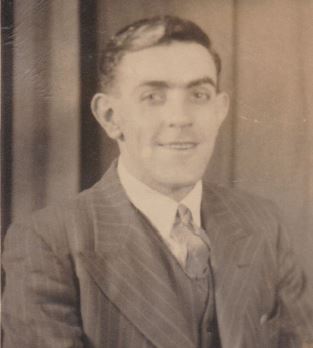 ROMAN FORT IN KIDWELLY?
A study from RCAHMW based on aerial photography during the drought of 2018 suggests tht there was a Roman road linking Carmarthen and Kidwelly, and possibly a Roman Fort at Kidwelly. You can read more about this on the RCAHMW blog.
The video below shows more Roman findinds from the RCAHMW :

Old highways and byways in the kidwelly area (presented by christine davies)
CYDWELI, KYMER, AND CANALS (PRESENTED BY ED DAVIES, SEPTEMBER, 2018)
james dickson innes (presented by martin davies, may 2018)
cestyll cedweli castles (presented by byron huws, january 2018)
the drovers in west wales (presented by bruce smith of ferryside, november 2017)
The Pembrey Gunnery Dome (presented by Pembrey Mountain Trust, August 2017)
The KLHS 2017-18 season of talks commenced with a
presentation by Pembrey Mountain Trust on the Gunnery Training Dome situated in Pembrey Airfield. It is the only building of its type in Wales, and an important architectural reminder of the significant role of Pembrey and surrounding area during World War 2 . Some links for more information follow, including information about forthcoming Open Doors event at the Dome:
http://www.coflein.gov.uk/en/site/417682/details/dome-gunnery-trainer-pembrey-airfield
https://en.wikipedia.org/wiki/RAF_Pembrey
http://cadw.gov.wales/events/allevents/open-doors-pembrey-gunnery-dome-2017/?lang=en
Maps and Mapping at the Royal Commission (presented May, 2017)
Agnes Hermione Jennings in France by Madeline Summers (presented April, 2017)

Information associated with the slides above can be found in this accompanying document: Travels abroad with Hermione
Holy Wells in the Kidwelly area by Christine Davies (presented January, 2017)

Agnes Hermione Jennings, Lady of Fashion by Madeline Summers (presented 2016)
The history of Gellideg Mansion, Llandyfaelog, by Vivian Summers (presented 2014)
Save
Save
Save
Save
Save
Save
Save
Save
Save
Save
Save